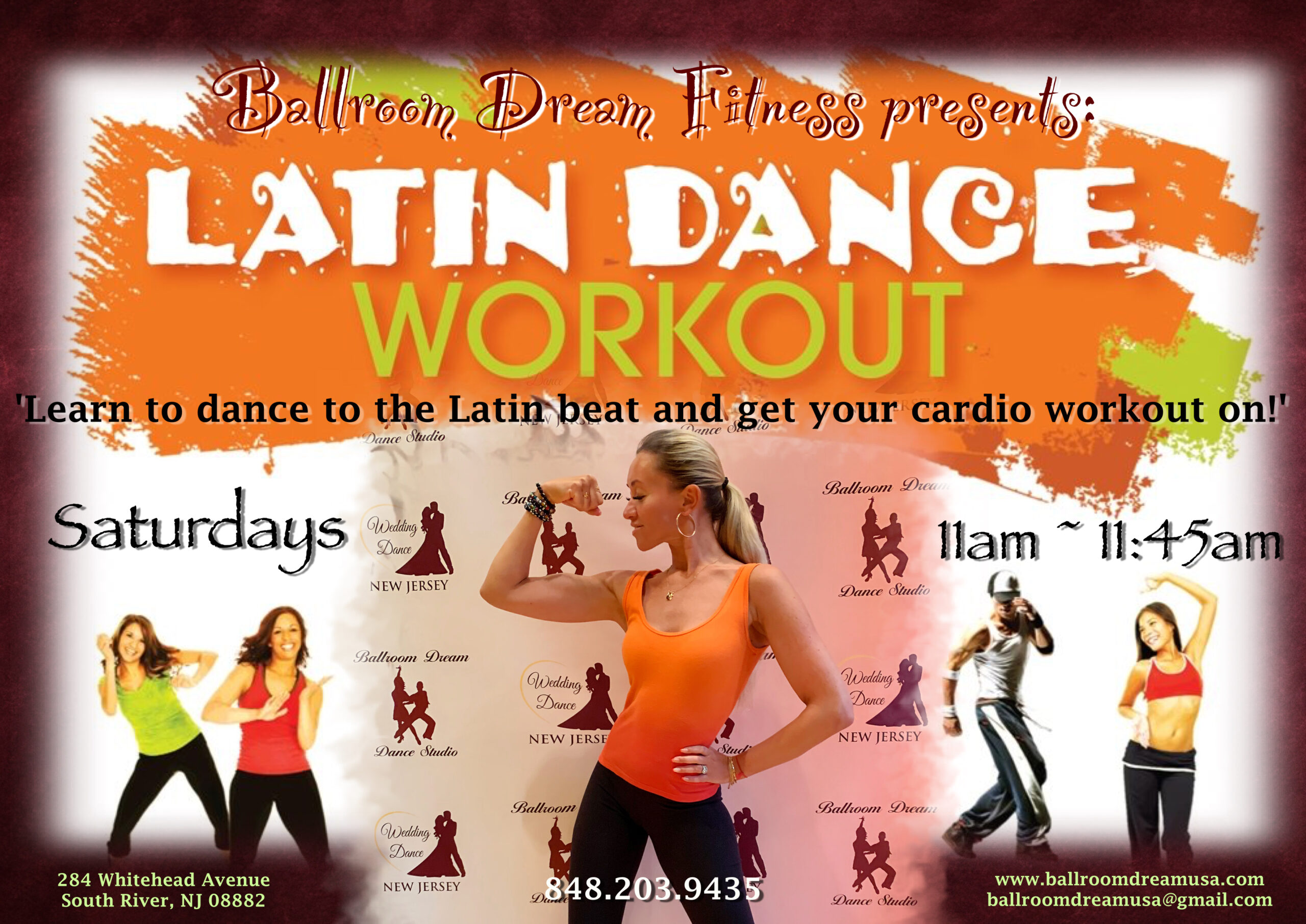 Our dance fitness class is a high-energy cardio dance workout craze to hit the scene at Ballroom Dream! It's a perfect mix of aerobic cardio with many Latin dance moves such as Cha-Cha, Salsa, Samba, Bachata, Merengue and more. Latin Dance Workout Class creates a unique and intense workout program, while teaching you dance moves that you can take to the dance floor.
This fitness class was created to get you sweaty and excited. It is geared to help you learn the basic steps of Latin dances, while getting your heart rate up. Our workout routine also combines elements of jazz and hip-hop into the Latin moves. Learn to dance to the beat and get your cardio workout on.
How are we different from the most other exercise classes? Our instructors are professionally trained dancers and are excellent teachers. They will not only show you the moves, they will ensure you do them right!
Latin Workout is offered for everybody!
Requirements: Sneakers & water; you may bring small weights and/or ankle weights.